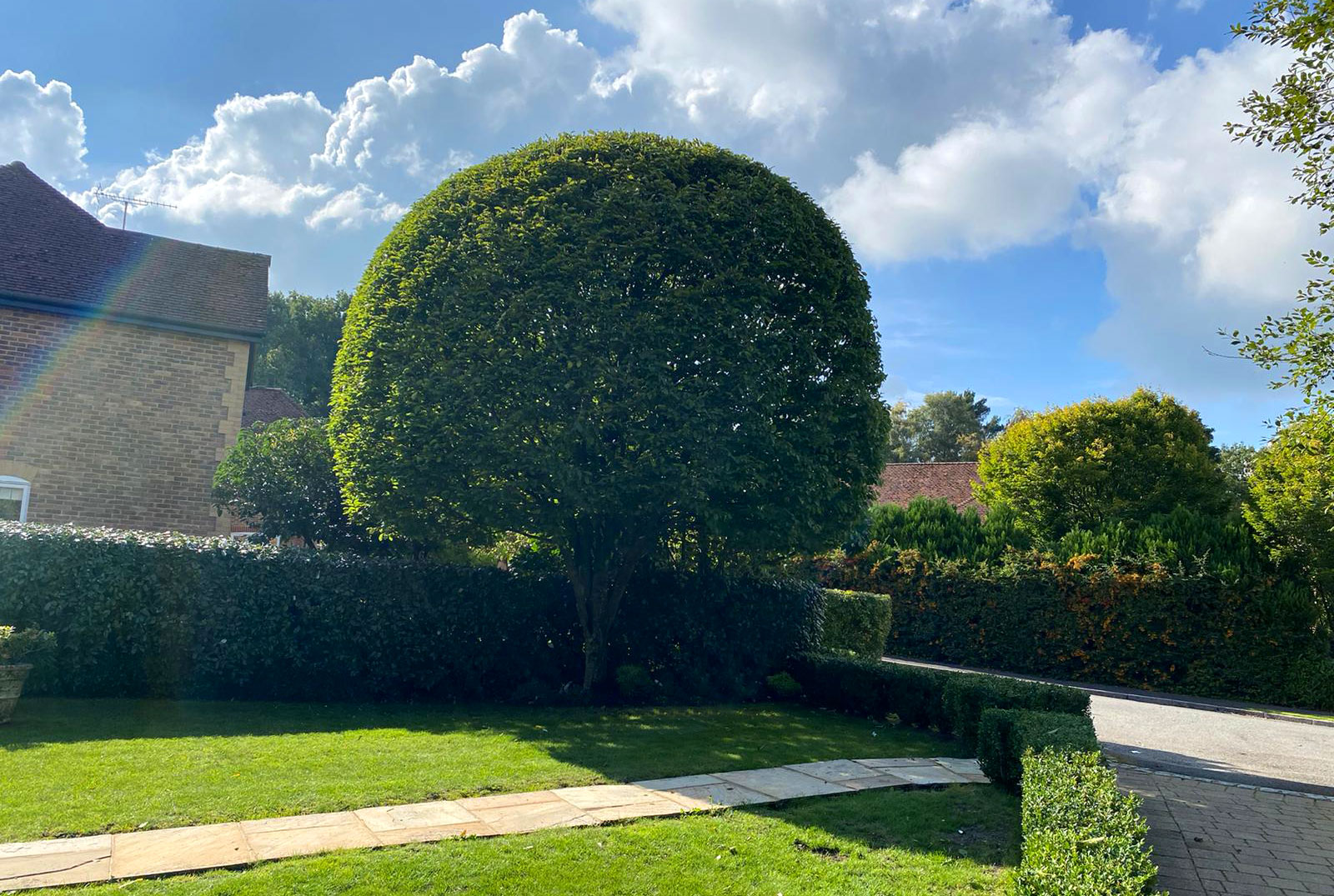 Tree Pruning
With the latest technology we are able to help detect decay long before it is visible by eye.
Tree pruning is the removal or reduction of parts of the tree whether they be diseased, dying, potentially dangerous, or simply healthy branches that are removed for cosmetic reasons.
Each tree will be individually considered in relation to the shape, size, character, condition, site and species of tree. All operations will be completed leaving each tree in an acceptable, well-balanced and safe condition.
All large limbs are lowered to the ground in a controlled manner. Dead, diseased or damaged branches will be assessed, pruned or removed appropriately, whilst ensuring that a reasonable overall shape is maintained.